My rating: 2 stars? 2.5?
(This review contains no spoilers. I apologize in advance if it does contain rambling.)
I've recently learned that It by Stephen King is a polarizing book. (For more on that check out my last post about big books.) Most people will love It or hate It, apparently.
I am, on the other hand, firmly on the fence. I'm about as lukewarm as one can be about anything. Several people who have read It are proud to have gotten through. Others are angry to have wasted so much time on so many pages. I…don't feel anything at all.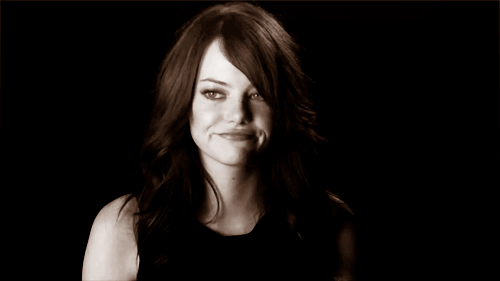 I debated whether I should write this review, or even rate this book, because there's a very simple reason I didn't enjoy it as much as I could have. At the end of the day, It just wasn't written for me. I was not its intended audience. Probably. There's very little in the story for me to relate to. I'm not (nor have I ever been) an adolescent boy. I didn't grow up in a small town. And I don't fear (or understand) the shape-shifting evil monster or the turtle who created (vomited?) the universe into existence. None of that has any meaning for me.
The reason I decided to write the review anyway is because…whatever. Why not. If you've read my previous posts you know I'm a King fan, so I have a good frame of reference. And I read the thing, and I'm not mad about it or crying tears of joy, so I can be objective. That's what you really want out of a book review anyway, right?
Though this review may err on the negative side, I'm not trying to dissuade you from reading It. That's not why I'm here.
The Writing
There were moments in the book where the writing was pretty brilliant. The structure, for example, with the chapters alternating between the characters as kids and as adults, was handled masterfully. Though starting chapters mid-sentence felt a bit gimmicky at times, it was a smart device to help the readers not feel lost when the story went into flashbacks, or flashbacks within flashbacks within dreams, or dreams within flashbacks.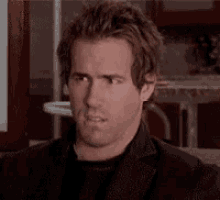 It's actually not as confusing as it sounds.
I'll also admit that the characters are (mostly) solid, and at least half of the Losers gang are given some depth. They will probably be relatable to people (just not me, personally).
The main critique I hear is that the writing is too meandering and needlessly long. I think that might be true at times, but not across the board. King does have a knack for keeping things interesting, even if what he's writing doesn't have anything to do with the overarching narrative. But at the end of the day, yes, I suppose it could have benefited from a heavier editorial hand.
I felt irritated by a few writing choices throughout. The book doesn't age well in terms of racist or homophobic remarks or slurs. And at the risk of being nit-picky, there was so much repetition of meaningless phrases that made me roll my eyes, like: "Hi-yo silver, away!" or "He thrusts his fists against the posts and still insists he sees the ghosts." Even if that sentence meant anything, it still didn't need to be repeated a thousand times.
I think the worst offense in terms of writing choices was that several side characters were given POV chapters toward the end of the book, and I just could not care less. Tom, Audra, Henry, It, none of their POV chapters were interesting or added anything. And giving the monster a POV, even just briefly, killed any remaining mystery or tension. This is all in my opinion, obviously, maybe others really enjoyed those bits. But I would be lying if I said I didn't skim most of those chapters altogether.
The Fear, or Lack Thereof
It is not a scary book, unfortunately not among the ranks of freezer-worthy horror.  It didn't keep me up at night the way I (kind of) wanted it to. But at times I found it could be genuinely creepy. The beginning chapters are the creepiest, and as the story becomes more complex, the fear level steadily declines.
It's true that I'm decidedly unafraid of clowns, and lepers, and werewolves, and…what else does It turn into…a spider? Swamp monster? Not scared of any of those. Funnily enough, I do have a phobia of birds but the scenes with the giant bird didn't bother me. So that might tell you something.
Not only was the monster not scary, but I also couldn't make sense of it. I think this is because King doesn't seem to follow his own logic or rules. King gives us more and more information about It as we go along, even going so far as to give It its own POV. I see this as a mistake in and of itself, because the more we know about it, the less scary it seems. But also, what we do learn doesn't make any sense.
(To quickly clarify, I don't need magic/supernatural beings in books to "make sense" or be rational or logical per se, I'm talking about the internal logic set up by the writer in the book itself.)
When you take away the logical consistency for the monster, the mystery and therefore the horror in the imagination of the reader also dissipates. As an example, one of my issues was the monster apparently appears to each person in the form of their worst fear. But it appears as a clown more often than anything else, by far, so I'm supposed to believe the assumption that most people are afraid of clowns? This assumption falls apart when you consider Georgie, the little boy in the beginning, who seems to initially trust the guy in the gutter because he's dressed as a clown, and is offering him a balloon. Not to mention I don't know anyone who's afraid of clowns. Or was afraid of clowns before they watched or read It. So maybe the shape-shifting thing actually ruined it for me, because King didn't write it in a way that worked. It's so amorphous and sometimes silly that it lost all of its initial potential to be truly terrifying.
The Ending
So now I have to bring up the thing that makes or breaks this book for people. The oh-so-controversial ending. Ohhhh the ending of this book. I don't want to spoil anything for anyone, and I kind of don't even want to talk about it. I'm only going to say that the ending was…just…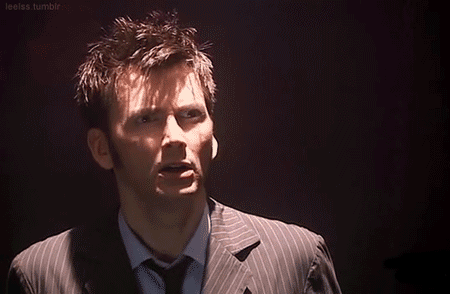 Still, Stephen had something here, I'm almost certain I can see the genius underneath the mess. I just didn't get anything out of it. I think people should read this book and experience it for themselves because there are many people I respect who thought this was a masterpiece.
My question for you: If you've seen either movie adaptation of It, would I enjoy it better than the book? I have a suspicion that horror like this might be more conducive for the screen versus the page. Let me know if you liked the adaptations and if they're worth watching.
Thanks for reading!
by: Stephen King
Length: 1112 pages
Published October 1st, 1987 by New English Library
ISBN: 0450411435 (ISBN13: 9780450411434)